There are plenty of reasons these days why people choose to buy used cars. The most obvious, of course, is that they're far more affordable, but that's only where it begins. When drivers across the Kittanning and Slippery Rock areas are looking for the best in used cars to get them out on Clarion, Harrisville and Worthington streets, they often wonder, "where is the best used car dealer near me?"
For drivers looking for the best sales and service, the answer to this question is Butler County Ford. Learn why our dealership is the leading used car dealer in the region, and why locals trust us for all of their car sales and service needs.
Butler County Ford
For the past 100 years, Butler County Ford has been the leading used car dealer in the area. From our outstanding customer service to an unparalleled selection of used and pre-owned cars, trucks and SUVs from every make, model and year you could imagine, our dealership is here to be your one-stop shop for every used car need you might have.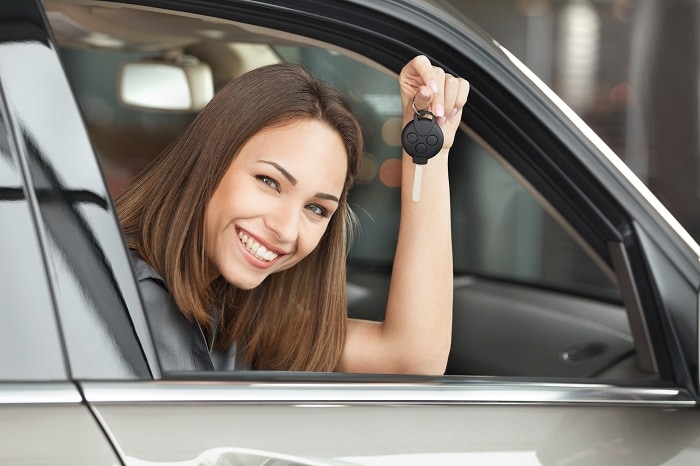 Used cars can be an outstanding value. Not only do they cost far less than a new one, they also can get you into a lot of car for the money you spend. A vehicle that's just a year or two old is practically new and will still run just like a car fresh off the lot, while still having factory warranty protection. Certified pre-owned vehicles even have their own warranty while undergoing a thorough hundred-plus point inspection to ensure they're in new car shape.
Pre-owned cars don't undergo the same level of depreciation that new cars do, so when you buy used, you're getting a car that holds its value from the time you drive it home. Of course, getting the best used cars requires a great used car dealership, and that's where we come in.
Used Car Dealer Near Me
At our dealership, we focus strongly on the communities we serve. Not only are we here to offer the very best in used car sales and service, we are members of this community as well. We are a family owned business for the past two generations, and we bring those family values to all the services we offer.
No matter where you're from, we welcome you into our dealership and we take great pride in being members of the communities we serve. We're not just a local used car dealer, we're also your friends, family and neighbors. You'll see us around town, and we'll always be prepared to greet you with a smile.
If you're looking for the best used car dealer near me, check out just a few of the communities we serve in the Slippery Rock and Worthington area. Find yours and read about how we're ready to help you find the perfect used car for your needs, whether you're in Kittanning, Clarion, Harrisville or any other local town or borough.
Stop into our showroom, peruse our selection, and find your next dream car today.