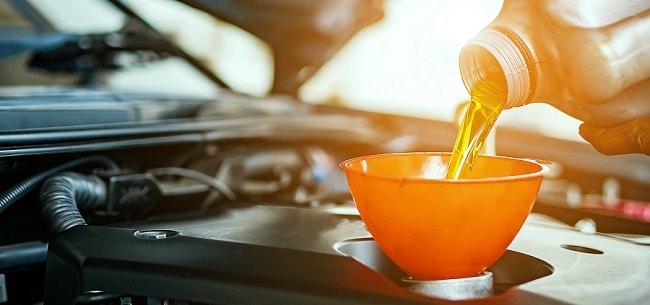 Why should you worry about changing the oil in your car? Well, the answer is very simple. Oil is the lifeblood that works tirelessly to keep your engine and its numerous parts working properly, so you can get from place to place with ease. In fact, since oil is so vital to your car's performance and longevity, an oil change is one of the most common and highly recommended routines for your ride.
The factory-trained automotive technicians at our dealership can gladly change the oil in your car, so you can continue to enjoy motoring around the Kittanning, Slippery Rock, Worthington, Harrisville and Clarion areas.
Benefits of Fresh Oil for Your Vehicle
You can picture your vehicle as a living, breathing machine, and the only nourishment needed to get it thriving is engine oil. Oil is what water, fruit, vegetables and protein are to us humans all in one substance.
Go ahead and give your car that fresh oil it so deservingly needs. And when oil is first introduced to your car as a clear golden liquid, it begins to effectively lubricate all your engine's parts, which allows them to move smoothly. But the oil not only helps the parts move easier, it helps to keep them cool as well by absorbing the heat and distributing it throughout the engine.
Why Do I Need an Oil Change?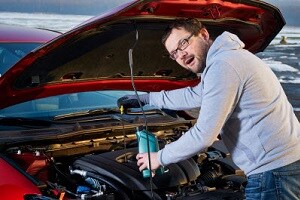 As oil continuously navigates its way through all your engine's nooks and crannies, helping its parts function correctly, it attracts dirt. When oil collects dirt, it loses its effectiveness.
Getting a timely, routine oil change is so important, because as time moves on, more and more dirt combines with your oil, weakening its ability to keep the engine cool. If left untreated, this could result in an engine shutdown, or extensive repairs.
Get an Oil Change Near Me
The automotive experts at Butler County Ford are glad to help with your next oil change near me. If you need a tire repaired, fluid levels topped off or any other routine maintenance, our experts can handle it professionally and in a timely fashion.
In addition to the kind service afforded to the residents of Kittanning, Slippery Rock, Worthington, Harrisville and Clarion communities, every vehicle that comes through the Butler County Ford facility receives an extensive inspection, helping to keep you and your vehicle safe on the roads.