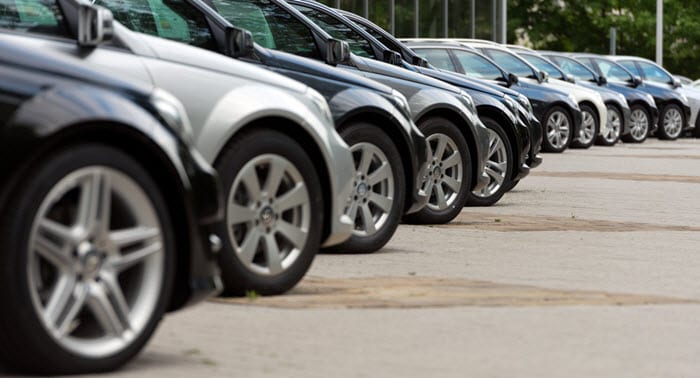 Located in Armstrong County, Ford City is a borough of just around 3,000 people, but it's a community with a deep sense of local pride. First founded in 1887, and named in honor of founder John Baptiste Ford, it was originally a factory town producing glass products for the Pittsburgh Plate Glass. Today it's known for Ford City Memorial Park, the 7th Avenue Playground and Boulder Park.
It's also been featured on TV series American Pickers and Revolution, was referenced in Night of the Living Dead, and has even been featured in a number of novels and books. Every year, thousands of people flock to the area for the annual Fantasyland electronic dance music festival. Getting around town and to other local attractions like Crooked Creek Lake and Winfield Winery requires a great car, and Butler County Ford is the most trusted Ford dealer near Ford City, PA.
Butler County Ford
Butler County Ford was first established a full century ago, during World War I, and for all that time has been in the same location. It's changed names and management a couple times, but for a full two generations since 1956, it's been family-owned and operated. With roots that stretch back nearly as far as Ford City itself, our dealership has been here to provide outstanding customer service, a selection of Ford cars and trucks that can't be beat, and the very best all-around buying experience.
When you're looking to buy a new vehicle, you want a dealership you can count on, not just to provide the best service and experience, but to be there for many years to come. We've proven our longevity, and we've gained that legacy through the relationships we build with our customers. We're eager to meet you and start your journey to Ford ownership.
Ford Dealer near Ford City, PA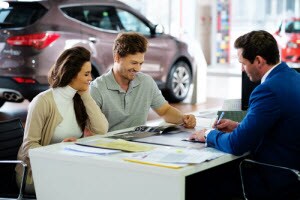 What kind of Ford car, truck or SUV are you looking to drive? Is it a bestselling F-series pickup truck? Maybe it's a sleek Ford Mustang. Possibly you're looking for a fuel efficient Ford Focus, or a powerful full-size Ford Explorer. Whatever model or class of Ford you want, we've got it in stock, in just about every trim level and options package you can imagine.
Take the time you need to try out, look over and test drive all the vehicles that interest you, and then when you're ready to make your deal, we'll get you set up with an outstanding payment plan, great interest rates and super incentives. That's just where it starts, though; after you drive home, come on back whenever you need maintenance, your yearly inspection, or even recalls, warranty fixes and major repairs. Our certified Ford technicians will keep your car running like new.
When you're looking for the very best Ford dealer near Ford City, PA, there's only one place to go, and that's Butler County Ford. We're your one-stop shop for everything Ford, and we're ready to get you into your next dream car. Stop in and take a test drive today!