When purchasing a new car, you want to make sure you have all available information at your fingertips before deciding. If you're looking to buy a Ford that gets you around Kittanning, Slippery Rock, and Worthington, the knowledgeable team at Butler County Ford is here to help you.
The reviews you can find on this page will also help drivers in Harrisville and Clarion learn what Ford model is the right fit for them.
What Our Vehicle Reviews Provide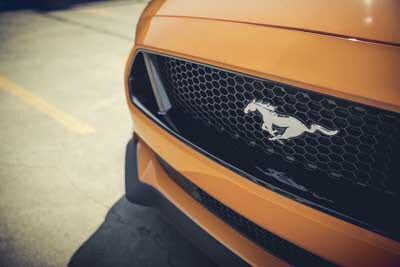 Every vehicle review will go over pertinent vehicle information to guide you in the decision-making process. Important things to keep in mind when buying a car include:
Gas mileage
Engine power
Standard features
Cargo and storage
Technology and infotainment
We Research, You Decide
Doing thorough research before buying a new car ensures you'll feel confident when it's time to buy. Reading reviews allows you to find the vehicle that's right for your lifestyle and needs. Once you're done reading our reviews, you'll be fully informed about features the vehicle offers. You'll be armed with information before even visiting the dealership.
You can see which vehicle offers cargo space and room for a family of five or learn which model is great for music and entertainment. Best of all, you can have access to a wealth of information no matter where you are, whether you're on your laptop in the living room or lounging on the couch with your phone. There are numerous models and trims available, but by the end of the process, you'll have a better idea of which one will work for you.
Take a Test Drive Today
Once you've done your research and found the car that's right for you, it's time to move to the next step: test drive time! Contact the friendly team at Butler County Ford, and we'll set up a test drive with someone who can show you how your new car would feel while driving around Kittanning, Slippery Rock, Worthington, Harrisville, and Clarion.
Want to do some more research before scheduling your test drive? That's fine with us! See our latest vehicle reviews on this page.