If you're ready to take the step to finance your next Ford, we're ready to help. At Butler County Ford, one of our goals is to provide our customers with the easy and convenient financing experience they deserve-and this is where our Ford finance center comes in.
For a full century, our local dealership has been here to help drivers all over Kittanning, Slippery Rock, and Clarion find the Ford sedan, SUV, or truck of their dreams. Now, we're ready to do the same for you and those all over Worthington and Harrisville. Here's how.
Convenient Ford Financing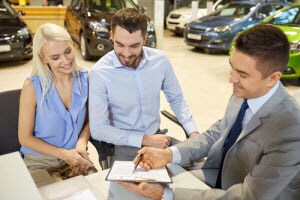 All drivers want to get the car they want on the terms and financing they need, which is why our team will go the extra mile to ensure you get the right plan for your specific needs. Plus, we do everything we can to make the approval process as fun and as exciting it can be, so you can better enjoy your visit and your new Ford.
We offer a wide range of financing options to every driver who comes into our showroom looking to find their next dream car. We'll work with you to see which one will work best for your budget. Our dealership also offers a variety of incentives and different specials on select models in our inventory to help you save more.
On top of that, our team will be more than happy to assist you through each step of the automotive finance approval process, no matter what your credit score may be.
Buying and Leasing a Ford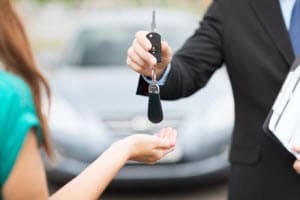 Wondering whether you should buy or lease? Our Butler Ford dealership can help you there as well. We'll educate you on the many benefits of both options and give you all the necessary information, so you can make the right decision for your needs.
If your commutes are shorter and you're looking to trade up to a new model every few years, leasing may be for you. If your daily commutes are longer and you want to keep your vehicle for years to come, financing your Ford is a fantastic option. Plus, there are many Ford lease and financing incentives you can take advantage of for additional savings.
Whichever option is right for you, we'll work to get you behind the wheel.
Apply for Ford Financing
Whether you're in Kittanning, Slippery Rock, or Worthington, Butler County Ford is here to help you with all your Ford financing and leasing needs.
So, if you're ready to take the next step on your car buying journey, contact our Ford dealer near Harrisville and Clarion. You can apply for financing online with us today!